Merchant Credit Card Processing & Online Check Processing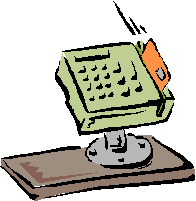 Credit card processing analysts estimate 9 out of 10 people use a credit card or debit card for their online orders. Accepting credit cards on your website with your own merchant card processing account is the best way to accept credit card payments. Many Internet users feel uncomfortable if they need to leave your website to make a payment for your goods and services so it is best to have your own card payment processing account. We can help you with all your merchant services and credit card processing needs! We specialize in Internet, Mail Order, Telephone Order, and High Risk merchant accounts. Accepting credit cards, debit cards, and checks online with a merchant account can increase your sales potential by 75 million customers in the U.S. alone!
Features of the Online Credit Card Processing Gateway
Besides integration into your eCommerce website and an easy to use interface for manual input, the credit card processing gateway has a PCI compliant customer vault to securely store your customer's credit card information. This feature is perfect for your customers that frequently visit your website so they do not have to reenter the credit card information every time. There is also a feature for recurring billing which is ideal for subscription and rental services. There are also many more features and services, please fill out our online form today to have an account manager contact you with complete details of the online and offline credit card processing features.
Partial List of Acceptable Credit Card Processing Account Types
TRAVEL SERVICES
MULTI-CURRENCIES
HIGH AVERAGE TICKETS
CREDIT/DEBT COLLECTIONS
POOR CREDIT
ELECTRONICS
MAIL ORDER
TELEPHONE ORDER
HIGH RISK
HIGH VOLUME
FINANCIAL CONSULTING

TIMESHARES
REAL ESTATE
HERBAL SUPPLEMENTS
TELEMARKETING
DATING WEBSITES
EBOOK DOWNLOADS
SOFTWARE DOWNLOADS
SEO SERVICES
EVENT TICKETS
PREPAID DEBIT CARDS

CALLING CARDS
VOIP SERVICES
TELECOMMUNICATIONS
MLM MARKETING
DIRECT SELLING
BUSINESS OPPORTUNITIES
FFL DEALERS
ANNUAL CONTRACTS
MAGAZINE SALES
VACATION RENTALS
Get Your Credit Card Payment Processing Account Fast
You can get your merchant credit card processing account setup for you in as little as 2 business days. All you need to do is fill out the online pre-application and we will take care of the rest. Click here to setup an online merchant credit card processing account. As a world leading consultant group for high risk and low risk merchant accounts. We specialize in hard to acquire accounts, and merchants looking for a service that is above the normal offerings from traditional merchant accounts.

After completing the pre-application, within 1 business day, an account manager will be assigned to your account. That account manager will contact you directly either by phone or e-mail and assist you through the process of applying for your merchant processing account from start to finish.
Credit Card Processing Website Integration
If you do not currently have a website software developer, McGrath Electronics, Inc. can integrate the code you need for online credit card or eCheck processing into your existing website. If you do not currently have an ecommerce website we can create one for you. We specialize in full website ordering to backend accounts receivable and inventory control software. Please refer to our Website Design page or our Custom Software page for more information and contact us for a free quote.